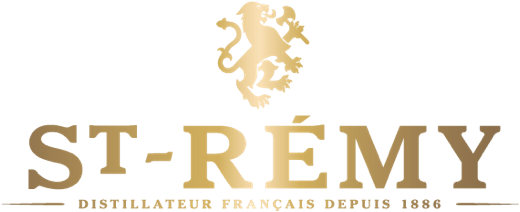 Sidecar Cocktail
St Remy XO brandy with decadent orange Cointreau, a new classic cocktail for autumn.
The delicate woody aroma from the brandy, with Cointreau ties the cocktail together layering full bodied marmalade aromas amongst the brandy spice.
St Remy XO Brandy

|
Cointreau

|
Giffard Lime Syrup

|
Organic Citric Acid

|
100 ML

|
28.8% ABV.
FREE DELIVERY
You only need to reach a minimum order value of $60.
DELIVERY TIME
We deliver on the next working day if you order before 12PM.
SUSTAINABLE PACK
All of our packaging is 100% recyclable.
Hand-mixed in Italy with the best spirits from all over the world
Perfect to serve at Christmas or New Year's parties, our Apple Rum Punch Cocktail is intensely flavourful and full of warming festive spices. A delicious combination of apple cider Calvados, dark rum, red vermouth, and sour apple liqueur, this cocktail will become your ultimate winter cocktail sour, and will certainly be a hit amongst your guests. Expertly mixed in Milan, Italy.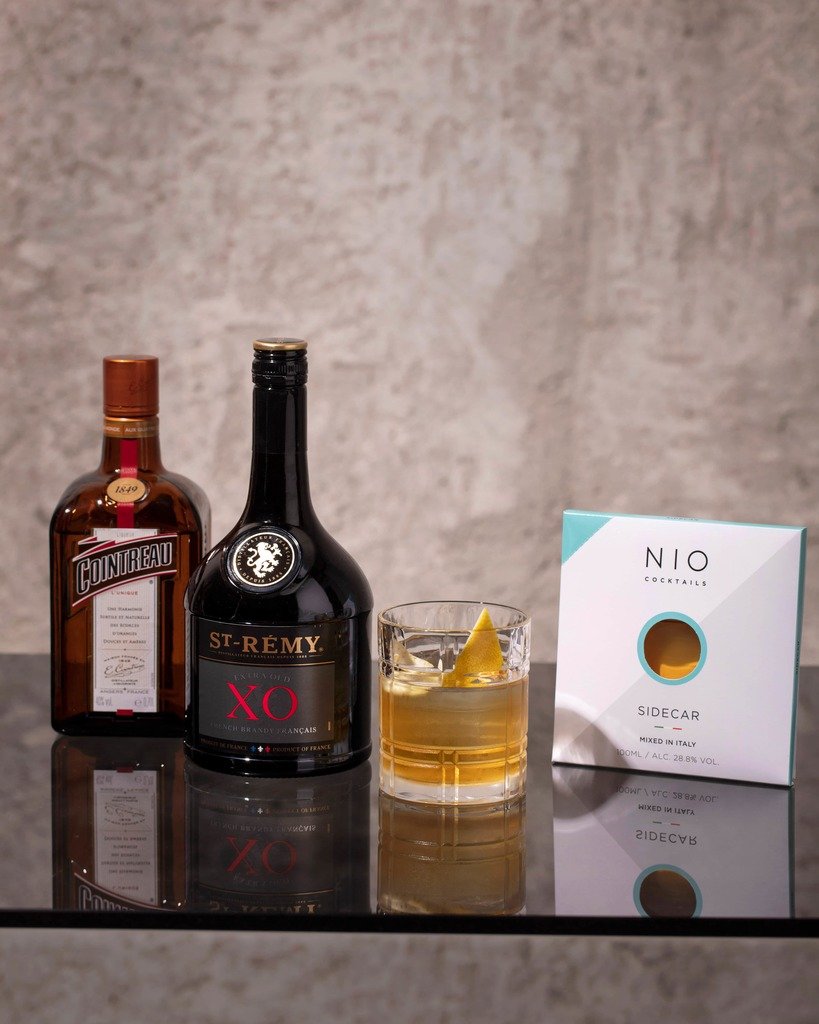 Sidecar History
Sidecar is a cocktail with a fascinating and mysterious history. It first appeared in two books: Cocktail: How To Mix Them by Robert Vermeire in 1922 - although the recipe in the book contained all the ingredients in equal parts – and Harry's ABC of Mixing Cocktail by Harry MacElhone – who was considered by some the real father of the cocktail. There are those who believe that it was invented at the Harry's Bar in Paris, where the legend is told that the Sidecar was prepared for the first time for an army captain who broke into Harry's Bar aboard his - indeed - sidecar. There is also a third version, according to which the cocktail was created in New Orleans. It is certain that the Sidecar's popularity soon caught on and also ended up in Graham Greene's 1938 novel Brighton Rock. The writer David Embury spoke of it in turn, calling it (improperly, but not with the intention of belittling it) a "Daiquiri with cognac".
3 steps to the Perfect Cocktail in 1 minute
1. SHAKE
Choose your favorite NIO Cocktail and have a glass full of ice ready. Shake the pack.
2. TEAR OFF THE CORNER
Just pinch and tear the coloured corner upwards to open, no need to remove it from the paper sleeve.
3. POUR OVER ICE
Pour into the glass and let stand for a minute for the perfect serve... enjoy in good company.